PHOTO DATE - Individual Portraits ONLY

August 18th, 2020 from 4-7pm

Dance Studio Elite in Fargo (map)

3266 51st St S, Fargo, ND 58104
Due to the COVID-19 pandemic, we are working with Dance Elite to take precautions that minimize contact between the dancers during the photo shoot.  As a result, we have chosen to only shoot solo portraits of the dancers this season.
Please choose the most convenient time slot for your dancer using the online form.  These scheduled photo times will be just long enough to get a great shot while providing distance between the dancers.  But there may not be any extra time, so please arrive early, wait in the parking lot until just before your scheduled time, and come in dressed and ready.
Also, package options will not include a Memory Mate (a little hard without the group photo!).  We're adding an 8×10 Individual instead to the packages.  Please, let us know if you have questions!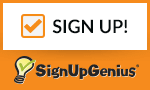 1

Sign up for your Photo Time

To keep things organized  and flowing smoothly, you must use the SignUpGenius link to choose your dancer's photo time from 4-7:30pm on August 18th, 2020.  Extended to 7:30pm!
2

Then place your order online!

Due to COVID-19 our preference is definitely contactless online ordering.  But if you choose the printable form, please place it and your check for payment in an envelope with your dancer's name on the outside.  See you at the shoot!  BOT
Welcome to BOTPIX.COM
If you have any questions, please drop us an email on the "contact us" page or call us at 218-512-0373. -BOT