We are excited to announce that we are adding Red River Dance & Performing Company competition teams to the Best of Times family!
1COMPETITION TEAMS – Photos are scheduled for this Sunday, October 13th at the Red River Dance studio.  Your first photos will be with your group but don't leave yet.  Once we've finished all groups from your line then we'll do a large group photo.  One large group shot of Red Lines and one of Gem Lines!
Scroll down to see photo schedule below.
2SIBLING & FRIEND PHOTOS – Take advantage of our Sibling Package or order those items à la carte.  If you have questions, call us at the studio during the weekdays, or stop by the BOT table for details on when the sibling photo should be taken or if you need help with your order.
3
TWO DIFFERENT POSES – We're excited to get two great shots of each dancer.  This is new for Best of Times, and it's just for Red River Dance.  Parents need to remember to indicate which pose you would like to order.  Follow these simple guidelines…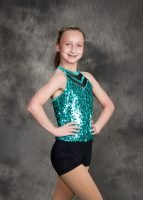 TRADITIONAL – First pose, we will be taking a composed, smiling 3/4 crop portrait that we'll call the TRADITIONAL.
SKILLS – Second pose, we will be shooting a skills shot where your dancer can show us their favorite skill to perform (with coach input, of course). They should come prepared and stretched with the idea ready to go.  This will be a full length shot known as the SKILLS.
Ordering by Form – While we don't yet have any products that use both poses, you will be able to choose what you would like for your purchases.  As you place your order you will need to indicate TRADITIONAL or SKILLS  on your form.  If you'd like to order from both, simply fill in the basics on a second form and indicate the other pose and your product choice.  We will definitely accept a single payment.
ORDERING ONLINE?  We're going to use the lonely Jersey Number field for your choice (no jersey numbers for dance!).   For each product, when it asks for jersey number simply write TRADITIONAL or SKILLS.
Remember though, if you don't tell us which one you prefer, we will print your order with the traditional pose.
4DRESS CODE – From the Coaches.  We received a few details about what your dancer should wear to the shoot on Sunday.
Clothing:

Black leotard or black full-coverage tight tank top
Black tight shorts
Barefeet, no tights

All black items should be absent of colorful straps, lines, etc.

Hair:  Worn all the way down, styled by choice
Makeup:  Please wear some type of makeup as photos will be taken with studio lighting (at least mascara, blush, lips)
5CAN'T MAKE PHOTO DAY? – Call by Friday at 5pm before your scheduled photo date for more information regarding digitally inserting your dancer (see "Digital Insert" tab below for more details). We will have two make-up days available at our portrait studio – Tuesday, October 15th from 4 to 6pm and Wedneday, Oct 23th from 4 to 6pm.
5
ORDER ONLINE – If possible, place your order one day prior to photo day.  Use the "Order Online" button below or choose the "Printable Form – DANCE" option and include payment.
Order Online Printable Form – DANCE Product Info
7QUESTIONS – Use the "Contact Us" link.  If you have an urgent concern, please call during business hours M-F 10:00am-5:30pm. For scheduling questions, call 218-512-0632.  For ordering and product information, call 218-512-0373.  See you soon!  -BOT
Photo Day info from Red River Dance
Photo Day Schedule
Current as of 10/9/2019
Changes marked in ORANGE
Photo Day – Sun Oct 13th
| | | |
| --- | --- | --- |
| LINE | GROUP | PHOTO TIME |
| Red Lines | Mighty | 1:00 PM |
| Red Lines | Force | 1:20 PM |
| Red Lines | Velocity | 1:40 PM |
| Red Lines | Premier | 2:00 PM |
| Red Lines | LARGE GROUP | 2:20 PM |
| Gem Lines | Moonstones | 3:00 PM |
| Gem Lines | Sapphires | 3:20 PM |
| Gem Lines | Emeralds | 3:40 PM |
| Gem Lines | Rubies | 4:00 PM |
| Gem Lines | Diamonds | 4:20 PM |
| Gem Lines | LARGE GROUP | 4:40 PM |
Make-Up Photo Days at Best of Times Studio
DAY
PHOTO TIME
Tues, Oct 15th
4p – 6p
Wed, Oct 23th
4p – 6p
Must call to confirm photo time. Thanks!
Digital Insert
Although we'd love for every athlete to attend their scheduled photo time, we know conflicts come up.  To accommodate, we have a few options for you to consider:
First, let us know that your athlete will not be able to attend and we can list them on the roster as "Not pictured".  And, we can schedule their individual photo on a different photo day or time.
Second, if you are looking for something more, we offer a "Digital Insert" package for a reasonable minimum purchase of $50.  With some simple planning to leave an empty space in the team photo, we can take your athlete's photo separately and digitally insert them into the photo like they were there.
The quality is exceptional, but we must know about this special request prior to taking the team photo. Call our studio for more information at 218-512-0373.
Place your order!
No forms to bring to photo day!
Use your credit or debit card in our secure shopping cart.
If you place your order before your photo day, we'll deliver everything with the rest of your team by default.
Need to order after? Go ahead, and choose to pickup your order here at the studio, or we can ship it right to your doorstep.
When ordering on-line, please place your order 24 hours prior to photo day so we can have your player's paperwork ready.
We accept cash, check, credit or debit card at the photo day shoot.
Order envelopes are available at the photo shoot, fill it out, insert payment and send it with your player.
But if you don't have an envelope, and don't feel comfortable ordering online, you can always download our PRINTABLE PDF version. Paperclip your check to this form on photo day and you'll be all set!